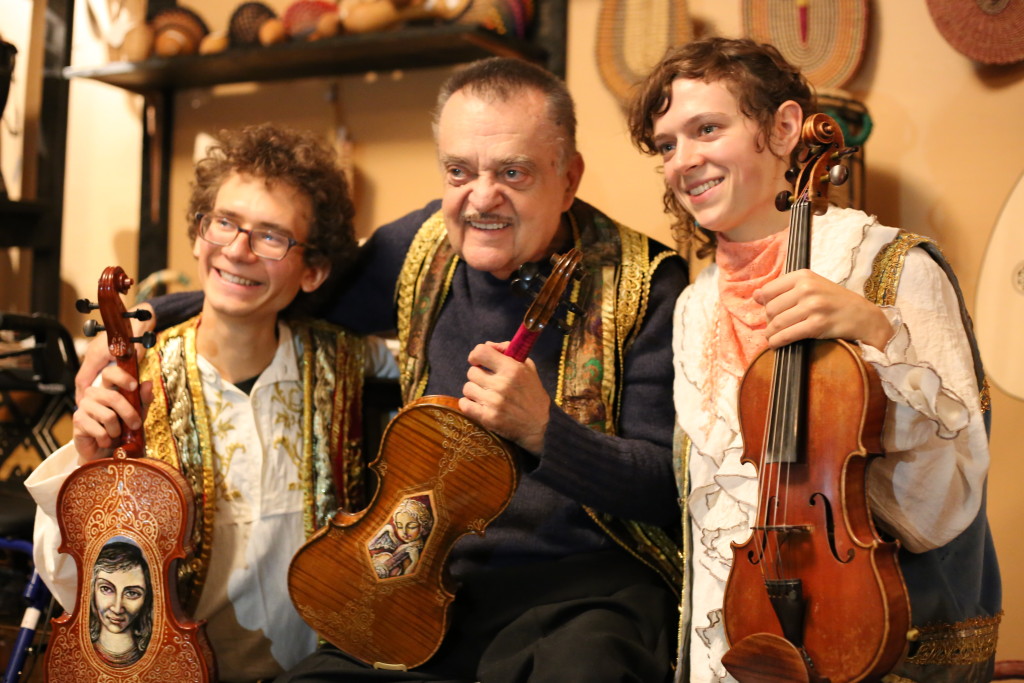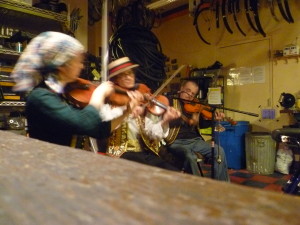 The Jovan Mihailović Folk Orchestra performs creative arrangements of traditional music from former Yugoslavia. Currently consisting of three violinists – Sam Hyson, Lucia Thomas, and Jovan Mihailović himself – the ensemble strives to keep alive a repertoire of melodies Jovan learned from his family and from playing with folk ensembles in Yugoslavia before he emigrated in the 1960s. In 2013, Jovan began passing down the melodies by ear, along with the stylistic principles of the musical idiom, to Sam Hyson, joined by Lucia Thomas the following year. Our continuing studies with Jovan are supported in part by the Illinois Arts Council Agency and the National Endowment for the Arts. The Jovan Mihailović Folk Orchestra dedicates its music to the Earth and to the idea that beauty and harmony can promote peace and understanding among people.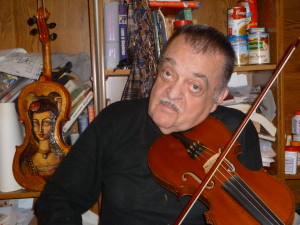 Jovan Mihailović was born in 1934 and grew up in Beograd, the capital of Serbia, where he and his family experienced Nazi occupation and the transition to Communism. From a young age, he demonstrated a passionate artistic impulse and began painting, writing, and playing violin. He studied at the Beograd Theater Academy, worked as a playwright in Yugoslavia, and traveled Western Europe as a folklore musician before immigrating to Sweden, Canada, and finally to Chicago in 1971.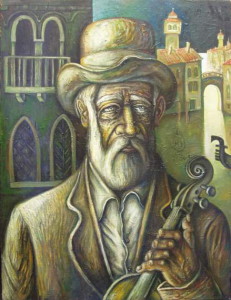 Jovan has been a prolific member of Chicago's artistic community for four decades, producing dozens of novels, plays, and short stories, and performing music at restaurants and cafés. View Jovan's paintings at www.jovansart.com.
Below are a few videos from a performance in December, 2014 at The Recyclery, a nonprofit community bike organization in Chicago.