The Chicago Folklore Ensemble aims to recognize and celebrate Chicago's elder immigrant musicians and help share and pass on their stories and musical knowledge through performances that interweave music and storytelling. We interview musicians of many ethnic backgrounds, collect their songs and stories, and adapt them into arrangements for string quartet and storyteller honoring those musicians.
From the Serbian mountains of blood and honey to the passionate coasts of Argentina, rattling buses tearing through Thai countryside and back to sweet home Chicago, we'll take you on a journey around the world atop a carpet of music and story. String quartet and storyteller come together to narrate the sights, sounds, and emotions stored in the memories of Chicago immigrant musicians.

Performances:
We are scheduling performances for the spring. For pricing and further information, please inquire.
Our first performance series, The World in Chicago, premiered in Fall 2015. These performances celebrated five musicians who are cultural treasures of Chicago:
Jovan Mihailović, violinist from Serbia
Alba Guerra, singer from Argentina
Baha'a Abu-Taha, singer and oud player from Jordan
Abee Mensah, keyboard player from Ghana
Phiwan Phonwiang, khaen player from Thailand
The performances took place at several Chicago area venues:
International House at the University of Chicago
The Musical Offering in Evanston, IL
City Winery
Morton Grove Public Library
Park Ridge Public Library
We also performed live on the air on WBEZ's Worldview. Listen here:
---
MASTER MUSICIAN BIOS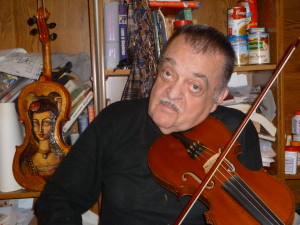 Jovan Mihailovic, violinist, b. 1934 Beograd, Serbia.
Jovan grew up in Beograd, the capital of Serbia, where he experienced Nazi occupation and saw his family dispossessed by Communism. Jovan demonstrated a passionate artistic impulse from a young age, when he began painting, writing, and playing violin. He studied at the Beograd Theater Academy, worked as a playwright in Yugoslavia, and traveled Western Europe as a musician before immigrating to Sweden, Canada, and finally to the US in 1971. He has been a prolific member of Chicago's artistic community for four decades, as a painter, author and musician. Jovan's stories, musical knowledge, and artistic exuberance provided the initial inspiration for the Chicago Folklore Ensemble.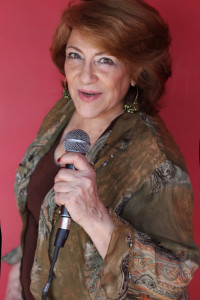 Alba Guerra, singer, b. 1945 Buenos Aires, Argentina.
Alba grew up in Buenos Aires, the city to which both her parents immigrated from Galicia, Spain. She showed passion for music at an early age, singing with her family and at school. As a young woman, she took voice lessons and performed in singing contests and radio programs. She first moved to Chicago in 1969, where she married an Ecuadorian man. She and her husband lived in Canada, Ecuador, and Buenos Aires, returning to Chicago in 1978. Alba worked in real estate for many years, and began singing professionally in 1989. She is an accomplished actor, and has performed in several Spanish language plays at Chicago's Aguijón Theater. She sings with many great Chicago musicians, including the tango band Yuyo Verde. She is a mother of two and a grandmother, and now cares daily for her mother Tita, who just became a U.S. citizen this year at the age of 102.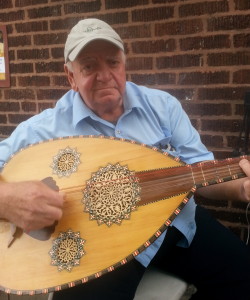 Baha'a Abu-Taha, singer and oud player, b. 1947 Jaffa, Palestine.
Baha'a grew up in Amman, Jordan. His parents were Muslim Palestinians from the cosmopolitan seacoast town of Jaffa, where the family had lived for generations. In 1948, his immediate family moved to Jordan as refugees. In Amman, Baha'a's father built a prosperous business, and all eight children became educated professionals. Baha'a began singing as a young child. He started acting when he was in high school, and studied theater and video production in college. He taught himself to play oud, the Arabic lute, when he was 26. He worked in theater and television for years, before moving to Chicago to pursue a master's degree in theater at the University of Illinois. After graduating, Baha'a stayed in Chicago, where he performed music in nightclubs and worked a variety of jobs, including interior designer, chef, and vice president of a shampoo company. Baha'a is also an inventor, a composer, a music teacher, and an instrument maker.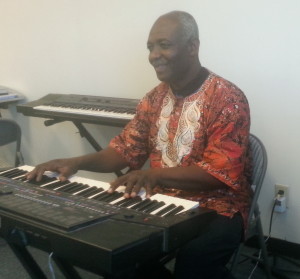 Abee Mensah, keyboard player, b. 1955 Cape Coast, Ghana.
Abee Mensah grew up in the Central and Western Regions of Ghana. His uncle taught him to play keyboard from the age of ten, and he started touring with Ghanaian highlife bands while still in high school. He became a music producer and started recording for many great artists of Ghanaian palm-wine, highlife, and gospel music. He continued touring and playing in nightclubs in Ghana, and also performed in Ivory Coast and Liberia. Abee came to the Chicago in 1994 to pursue a better education for his four children, and worked a variety of jobs. He played with the Chicago band Ghannata for many years. Now he performs in churches, teaches keyboard classes, and continues to record and produce music in his own studio. He is currently establishing a new band and working on a tribute album to Nelson Mandela, whom Abee considers one of Africa's greatest leaders, along with Kwame Nkrumah, Ghana's first president after independence.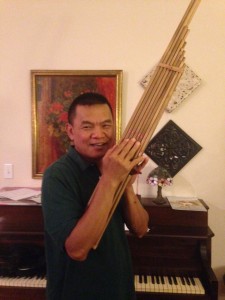 Phiwan Phonwiang, khaen player, b. 1960 Taphan Hin, Thailand.
Phiwan grew up in a large family of farmers and craftspeople in Phichit Province, Central Thailand. At a young age he began singing and playing khaen, a mouth organ with bamboo pipes traditionally played by the Lao people of Laos and Northeast Thailand. In Thailand, Phiwan worked as a physical education teacher and school administrator. There he met Colleen Loeffler, a Peace Corps volunteer. Phiwan came to the United States with her in 2000 and they married in 2003. Since moving to the U.S., Phiwan has worked as a massage therapist specializing in traditional Thai bodywork. He is a loving father and an avid cook.
---
THE ENSEMBLE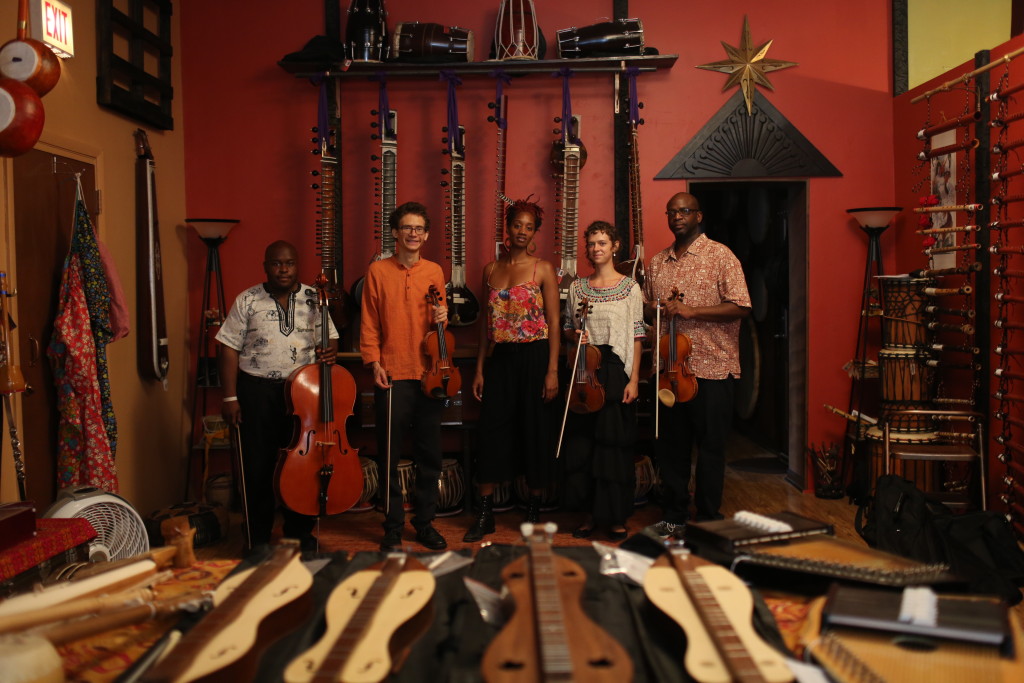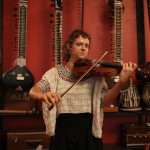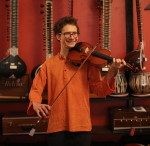 Sojourner Zenobia, storyteller.
Lucia Thomas, violin.
Sam Hyson, violin.
Robert Fisher, viola
Khari Lemuel, cello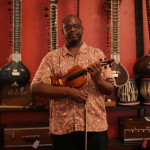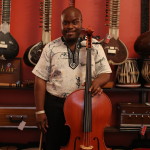 Our vision is to transport audience members to other times and places, expose them to different ways of hearing the world, and invite them to cross cultural boundaries. We are available for booking in schools, libraries, senior homes, festivals, or other events.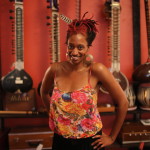 The Chicago Folklore Ensemble is supported in part by the City of Chicago's Department of Cultural Affairs and Special Events (DCASE). Thank you to Gene Nemirovsky and Alireza Ghoreishi for help with video and audio recording.
Contact us at music@compassroseviolins.com
Videos from Spring, 2015:
The following older videos present stories and songs collected from Serbian violinist Jovan Mihailović. They were filmed in March, 2015, with Oba William King (storyteller), Lucia Thomas (violin), Sam Hyson (violin), Robert Fisher (viola), and Elsa Culler (cello). Filmed by Alireza Ghoreishi, with sound engineering by Gene Nemirovsky.
Full-length Demo Videos:
Our ensemble photos were taken by award-winning Iranian photojournalist Hossein Fatemi, who generously donated his talent to help our project. Hossein has traveled to Afghanistan, Syria, Georgia, Somalia, and beyond, documenting the effects of war. Much of his recent work brings to light realities of daily life and culture in the Middle East.
The international instruments you see in many of our photos are at Worlds of Music Chicago, a new music shop and community hub for music enthusiasts, located at 4161 N Damen Ave.